| | | |
| --- | --- | --- |
| | | |
| | | |
| | | |
Author: Becca
Blog: Fashion She Says
Country: U S A
Interview
How did you get the idea to create your blog?

I created my blog as an homage to Cher's computerized closet in Clueless. It developed into a mood board, a digital portfolio of my inspirations (runway, paintings, books).

---

How would you describe your style?

My style is vintage, little girl, happy.

---

What other blog, if you have one, inspires you in a special way and would you recommend? Besides LOOK 10 of course.

Lula is my favorite magazine & I love their scrapbook blog (http://www.lulamag.com/scrapbook/).

---

Who or what has been your greatest fashion inspiration and do you feel influenced by the trends?

I'm inspired by 1960s style: Jean Shrimpton, Jane Birkin, Marianne Faithfull. I observe trends but never wear something just because it's trendy - it must appeal to my asethetic too.

---

Do you think fashion blogs might influence big brands and of course designers and creators?

Blogs definitely influence brands. Designers have always translated street style into high fashion & now blogs show real people reinterpreting runway looks.

---

How do you value the fashion market in your country? Do you think it's on an international level?

The fashion market in the US is tops, certainly on an international level. Europe has old world fashion houses, but our newer designers create collections coveted worldwide (Marc Jacobs, Proenza Schouler, Phillip Lim).

---

Are you now with any project in hands that can lead you to where you want to be in the fashion world?

My blog brings me great projects... I'm lucky that it lets me work in styling, fashion journalism & photography.

---

Finally, would you like to add anything else or what's the one question you wish people asked you but you've never had the opportunity to answer?

I wish people asked, when do you wish you lived? My answer: an aristocrat in Victorian England - real life Downton Abbey!
And that's it, thank you very much and all the best to your blog.
Translated into English by: The Seeker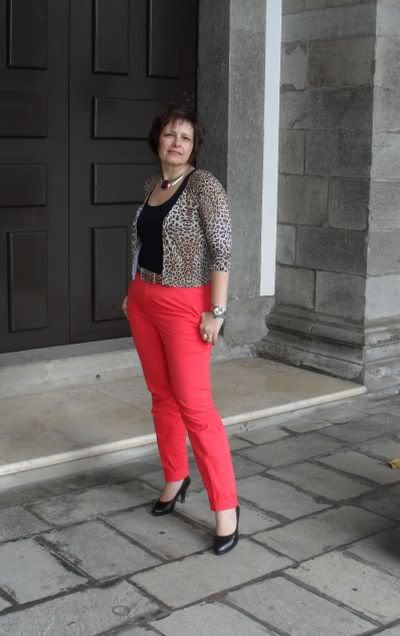 ---